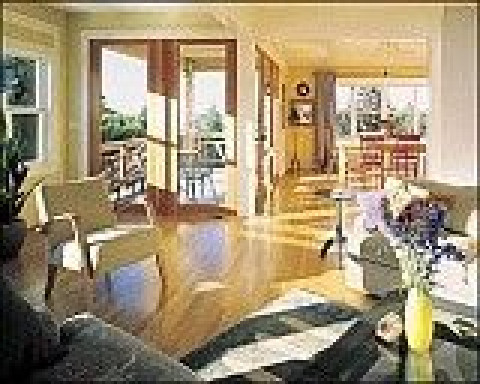 We are Seattle based Design Builders. We are both the architect and the general contractor on our projects. Ours is a holistic approach, integrating design and construction along with schedule and cost controls. We specialize in new homes, remodeling, and additions. We're always on the job and always accountable to our clients, from beginning to end. We bring enthusiasm and experience to every phase of every project!
As licensed architects, we design to meet our clients' needs. Our architectural designs provide openness and connectedness in a range of spaces, from intimate nooks to social, open areas. We look for opportunities to interconnect inside and outside, as we believe a strong relationship with the natural environment is critical to health of body and soul. Skilled at designing in a range of styles, our task is to create a dwelling that both nurtures and is an expression of its inhabitants.
As builders, we practice and promote "green building" and environmental stewardship. Our buildings respond appropriately, sometimes uniquely, to the site and its context. We find real pleasure and gratification in designing and executing special features and beautiful details that enhance the unique quality of your home. We consider our small company as a family of talented crafts people – committed to executing each project and detail with care and skill.
Look to us when you're considering building or remodeling. We do it all in residential design and construction, from feasibility and master planning to design, pricing, building and follow-up.
We'll work with you to create a home you'll love!