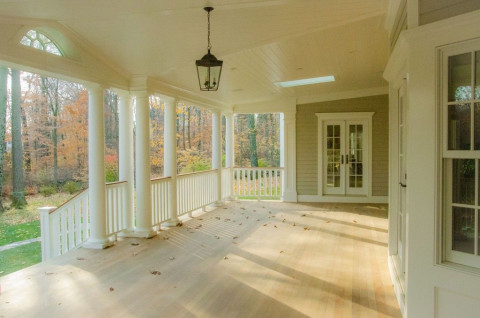 For over twenty years Executive Craftsman has been remodeling homes increasing the value of homes in Fairfield County, CT. Today Executive Craftsman is the home builder of choice for residents in Fairfield County, CT.
The owners of Executive Craftsman, Steve Lanefski and Johel Solano have spent most of their lives bringing quality living experiences to their clients. They are passionate about turning their clients' dreams and ideas into reality.
After completing over 1,000 home remodeling projects over the last 30 years, Johel and Steve finally joined forces and became partners at Executive Craftsman based in Fairfield County CT. In addition to their years of experience and their passion for creating quality living spaces for their clients, their partnership has allowed them to take their customer service to higher levels. They now have the resources to meet all of the home remodeling needs… from the initial design and planning all the way through to the completion of the job in a timely manner.
"We are proud of the home improvements that we have been able to provide for the homeowners in Fairfield County CT and we look forward to continuing our tradition of honesty, integrity and value for many years to come".
Specialties
Additions
And Outdoor Kitchen Design And Construction
Architectural New Home Construction
Barns
Basement Living Space
Basement Remodeling
Bathroom Remodeling
Bathroom Vanities
Baths
Build On Your Land
Build On Your Own Lot
Built On Your Land
Carpenters On Staff
Carpentry
Certified Graduate Builder
Certified Green Professional
Complete Plumbing Repairs
complete Remodels
Construction
Contractor
Countertops
Custom Builder
Custom Cabinetry
Custom Home Builder
Custom Home Builders
Custom Homes
Custom Trim Carpentry
Decks
DOORS
Doors And Shutters
Dry Rot Damage Repairs
Electrical
Faucets/Disposals
Faux Finishes
Garages
General Contractor
General Contractors
Green Builder
Green Building
Green Renovations
Hands On Builder For Twenty Years
Hardwood Flooring
Historic Homes
HOME BUILDER
Home Improvement
Home Maintenance
Home Plans
Home Remodeler
INSURANCE WORK
Interior & Exterior Trim
Interior & Exterior Painting
Kitchen & Bath Remodeling
Kitchen Design
Kitchens
Lake Homes
Lighting
Luxury Homes
New Home Builder
New Home Construction
Outdoor Kitchen
Outdoor Kitchens
Railings
Remodels
Replacement Windows
Residential Construction
Residential Painting
Roofing
Room Additions
Siding
Solar Applications
Staining
Water Damage Remediation
Water Damage Repair
Windows